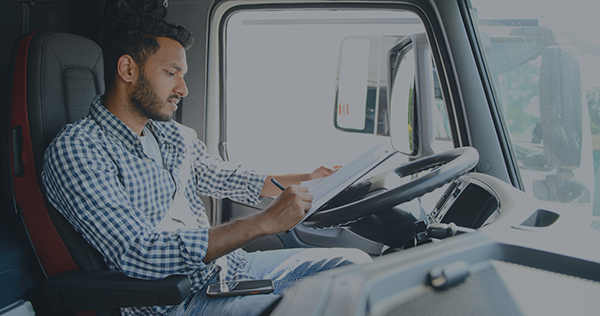 A Trucker's Guide To Form 2290 Filing
The IRS Form 2290, also known as the Heavy Highway Vehicle Use Tax Return (HVUT) is a tax levied on vehicles with a gross weight of 55,000 pounds or more that are used on public highways. Every carrier obligated to file a 2290 form must do so, regardless of whether their truck is currently in operation.
Importance Of Filing Form 2290
HVUT plays a vital role in funding highway maintenance and construction projects throughout the United States. State agencies have a strong incentive to enhance HVUT compliance since most of the funds are returned to states through highway fund distribution.
How To File Your Form 2290
The due date to file your 2290 with the IRS will be the last day of the month following the first month you used your truck. Example: If you used your truck April 20th, your 2290 would be due May 31st. 2290 forms required to be filed by August 31st annually and can only be submitted in the months of July and August.
To complete your 2290 form, you'll need to provide the following information: business name and address, Employer Identification Number (EIN), Vehicle Identification Number (VIN), taxable gross weight of the vehicle, and the first used month (FUM) of the vehicle.
Form 2290 Late Filing Penalties
Late filing of your 2290 Form can result in penalties starting at 4.5% of unpaid taxes per month, with a maximum cap of 25%. These penalties begin accruing one day after the filing due date, and there's also the risk of an IRS audit.
Additionally, some states will suspend vehicle registration if proof of HVUT payment is not produced. Those that have filed their 2290 will receive an IRS stamped Schedule 1.
Form 2290 Exemptions
Most carriers must file IRS Form 2290, but exemptions apply to certain groups like federal and local governments, nonprofit first responders, the American Red Cross, and mass transportation authorities. Additionally, non-highway motor vehicles, blood collector vehicles, and non-transportation mobile machinery are also exempt.
Hassle-free Form 2290 Filing Services
Stop stressing over incurring potential costly fines and penalties due to late or inaccurate 2290 filing. Let our team handle your 2290 filing so you can focus on what matters: hauling your loads!