Truck Insurance
Get back on the
Road in No Time
If you hit any bumps, we take care of all the back-office paperwork, so you can keep focus on what matters. Aladdin has partnered with the experts in transportation insurance to help you save time, money, and give you proper coverage at a great rate.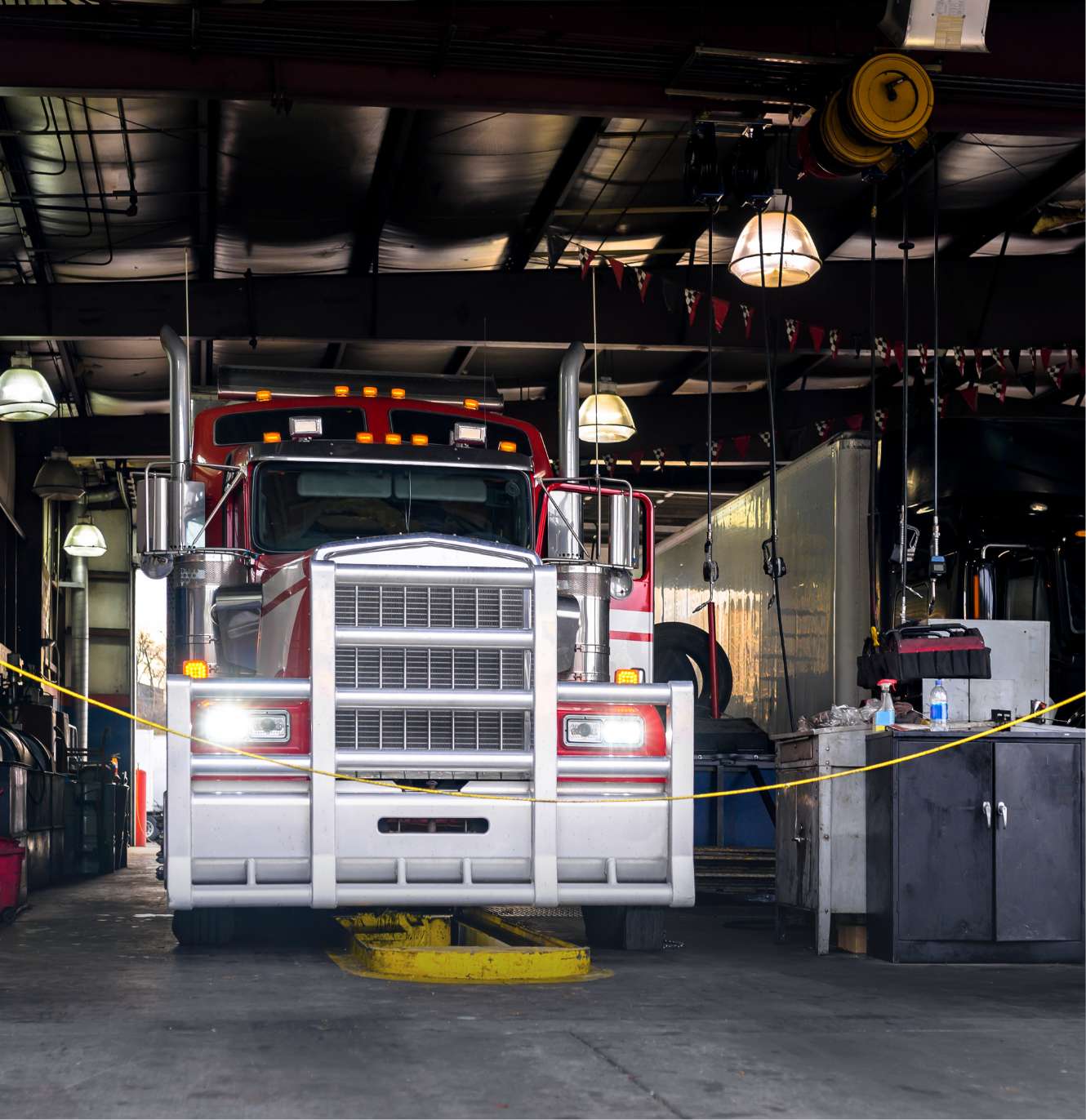 Truck Insurance
Out of the Shop and on the Go
Having an expert on your side in trucking ensures that your business can keep running, if there is an accident or claim. Our team is an extension of your team. No need to spend time and money searching for the best partners in transportation.

We have already done the work for you, and can provide our customers access to relationships in the insurance industry. These valuable contacts will assist in helping your business run smoothly and increase profits.
Contact Us Today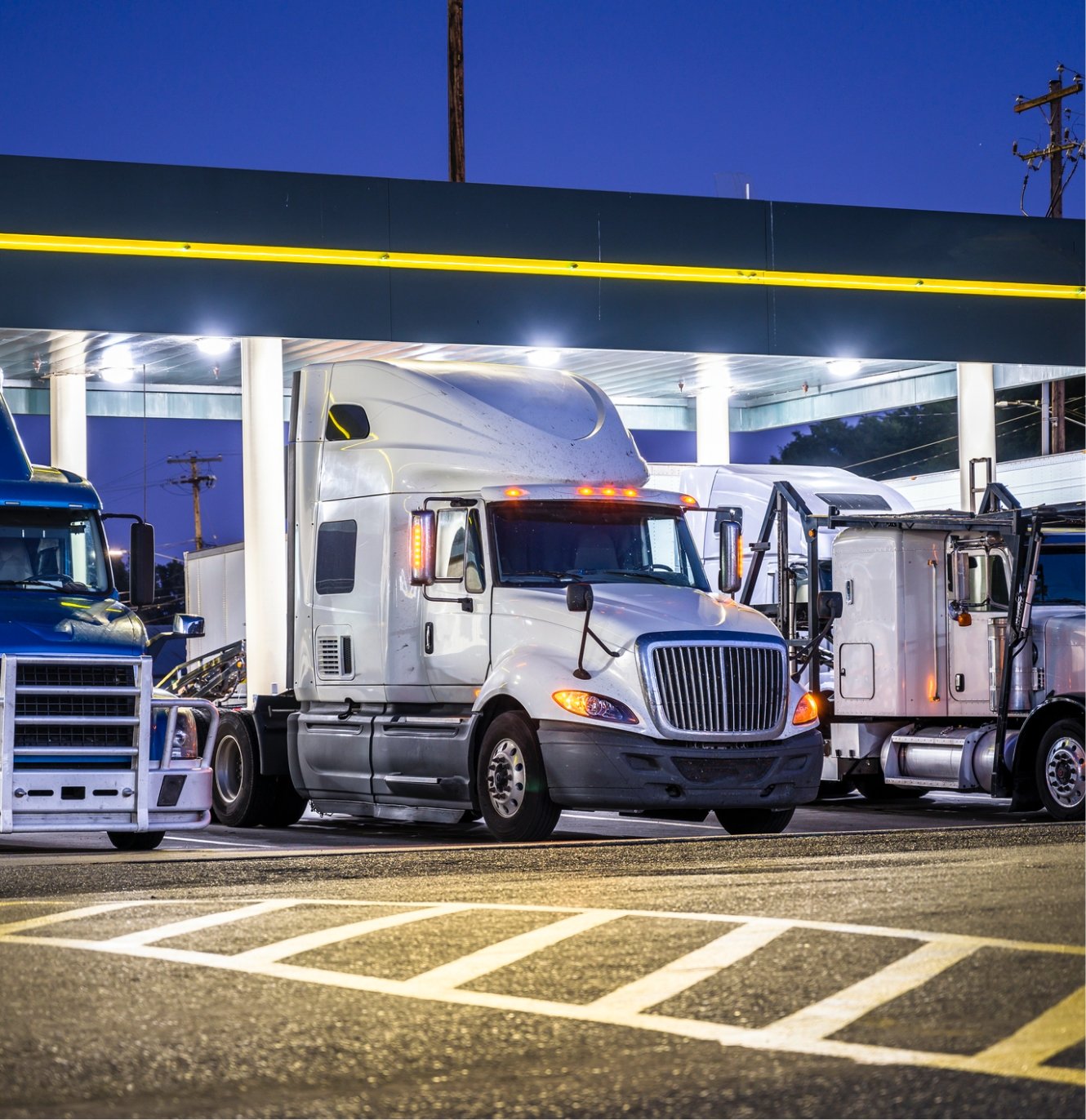 Fuel Discounts
Get Your Fuel Card
You'll never pay full price for fuel again! Sign up for a Fuel Card and you get discounts at thousands of truck-stops across the America. Signing up is simple and costs nothing.
Get Started Now
Insurance in 3 Easy Steps
Frequently Asked Questions
You will need commercial auto liability, physical damage coverage, motor truck cargo insurance, bobtail insurance, occ/acc insurance, and non-owned trailer coverage. Every situation is different for all trucker and trailer and it's important that you work with an agent who is experienced in providing trucking insurance.
General liability insurance covers common business risks like customer injury, customer property damage, and advertising injury. It protects your business from the high costs of lawsuits and helps you qualify for leases and contracts.
YES. We work to build the proper policy for just about any driver. In some cases, where the premium gets too high, we'll spend the proper consultation time to make sure the economics make sense.
Our Clients
What our clients say about us
"The Aladdin Capital team are true professionals. They look for opportunities and solutions, without asking. I appreciate their creating options for our financing needs. They provide a personal, customized approach!"
Actual Aladdin Partner | Financial Industry
You are the best to work with, everything I needed you took care of promptly and with the utmost professionalism. Thank you for being on my side.
Actual Aladdin Partner | Transport Equipment
This was the first time I have ever bought anything that went this fast and I'm feeling really happy with the staff at Aladdin Capital. Thank you.
Actual Aladdin Customer | Owner/Operator
Randy made the process so simple and really took a personal interest in helping me find the right product to meet the specific needs of my company. I would highly recommend him to anyone seeking a friendly lender who will work for them.
Actual Aladdin Partner | Limited Liability Industry
The entire team at Aladdin Capital always stayed in constant contact either by email or phone. Aladdin Capital made this transaction seamless and followed through with every promise made. We are looking forward to conducting more business with Aladdin Capital.
Actual Aladdin Partner | Truck Dealer
Aladdin Capital, Inc. has made it possible for our company to upgrade from our older trucks to newer, more fuel-efficient ones. We were given a fair interest rate and treated with great service in a timely manner. Aladdin helps small trucking companies stay in business.
Actual Aladdin Customer | Owner/Operator
Aladdin Capital's honesty and help every step of the way, before and even after the sale, made us comfortable with our decision. We trust in Aladdin Capital and look forward to coming back again and again. We give Aladdin Capital 11/10 stars for their customer service!
Actual Aladdin Customer | Trucking Industry CEO
Previous
Next
See fuel card
Extra Green to get the job Done
We understand that fuel is a significant cost for truckers and trucking companies. We know that it can be difficult to manage and control fuel expenses. So, it's especially important to find great fuel discounts. The Aladdin Fuel Card makes saving easy as well as cost-effective.