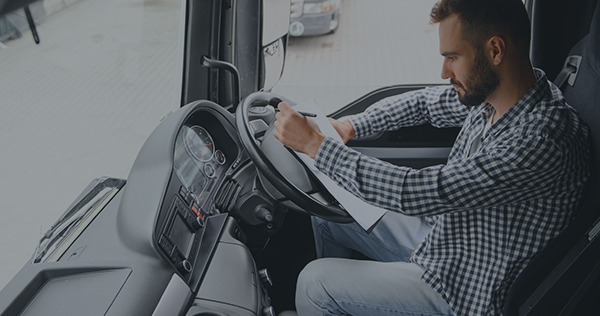 A Trucker's Guide For UCR Renewals
Have you recently received a notice claiming you owe $10,000 and threatening to shut down your operations unless you immediately complete your UCR? You're not alone – many carriers have received the same threatening letters.
In this blog post, we'll discuss who needs UCR (Unified Carrier Registration), how to file your UCR, and when you need to renew your UCR.
What Is UCR And Who Needs It?
The federal Unified Carrier Registration (UCR) program is designed to help enhance state motor carrier safety and enforcement efforts by providing funding for various initiatives, such as safety programs and enforcement activities.
Every business operating commercial motor vehicles in interstate or international commerce must register their vehicles and pay an annual fee, which is determined based on the size of their fleet.
Simply put, if you have a DOT number, you need to file your UCR.
The only exemption to not having a UCR is if you are intrastate non-hazmat.
How To File Your Annual UCR
Carriers must file their UCR annually. Note that not every state participates in UCR; if you're in a non-participating state (OR, NV, WY, FL, DE, NJ, MD, VT), you must file your UCR in a participating state. When filing, consider only applicable power units used in interstate or international commerce, excluding intrastate vehicles and trailers.
For accurate filings, carriers must maintain records supporting their UCR application, including a list of all vehicles, per UCR forms 1 and 2. These forms are only needed if you are being audited and can be found at plan.ucr.gov.
States are now required to audit a percentage of carriers annually. Registrants must keep UCR records for three years from the due date or filing date, with potential extensions based on State decisions or inquiries, in case of an audit.
How To Renew Your UCR
UCR only needs to be renewed on an annual basis, which involves updating your information and paying the annual fee for the upcoming registration year. Your annual renewal is simply just a continuation of your existing registration and will help ensure that your business remains compliant with UCR requirements for each operating year.
Failing To Register For UCR
Failure to register for the Unified Carrier Registration (UCR) can result in potential consequences, including enforcement actions by law enforcement agencies.
If you operated in past years without registering for UCR, you'll have to pay past years' UCR fees to avoid possible enforcement actions when you sign up for UCR. This helps ensure that you're complying with UCR requirements to avoid legal repercussions and are ensuring the smooth operation of your commercial motor vehicles in interstate or international commerce.