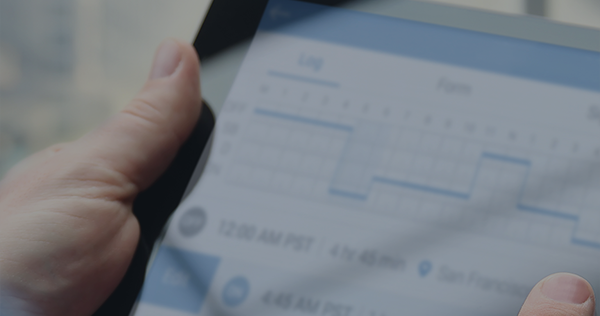 How To Choose The Right ELD
ELDs (Electronic Logging device) are a requirement if you have a CDL and haul commercially. There are many ELD options and many variables that may impact your decision. While ELDs are commonly recognized for documenting hours of service, their true purpose is to enhance driver safety and identify when a driver is not safe. A reliable ELD will offer records of fuel usage, miles driven by state or province, speed, and instances of harsh driving events. Some ELDs even feature cameras to help reduce the likelihood of being involved in a frivolous lawsuit.
Preventing Driver Fatigue
An ELD keeps an overall record-of-duty (ROD), which is a breakdown of a driver's hours on the road. The primary purpose of RODs is to prevent driver fatigue from overwork, which ultimately leads to crashes. Whether you have one driver or several, ELDs will help you track your driver's hours on the road and contribute to your efforts in preventing driver fatigue.
Samsara ELD
When choosing an ELD, it's important that is FMCSA approved, easy to use, and is compatible with your devices, such as tablet or mobile phone. Your ELD should track fuel and assist with IFTA fuel tax reporting and should also help schedule preventative maintenance for your equipment.
When asked for our ELD advice, we recommend Samsara. Samsara typically requires payment in advance and a three-year commitment, but when you obtain a Samsara ELD through Aladdin, we take care of the initial down payment and long-term commitment for you.
Never Worry About IFTA Again
With a Samsara ELD unit backed by our IFTA expertise, our customers never have to worry about IFTA filing again. Our team can retrieve your miles and fuel receipts through your Samsara ELD and properly file your IFTA quarterly filings to your home state.
Are you ready to never have to worry about IFTA again?